As you drive through the gorge past the lakes you will see long horizontal lines carved into the mountainsides. These were created by the large glaciers which led to the formation of the large lakes as the rocks they pushed blocked the valleys. Lake Wanaka is the third largest of the Southern Lakes. It is 45 km long and is as much as 312 metres deep. It is fed by the Makarora and Matukituki Rivers and is the source of the Clutha River. Lake Hawea is 35 km long and as much as 410 metres deep.
Legend has it that the great chief Te Rakaihautu carved out the beds of Lake Wanaka and Lake Hawea with his mighty Ko, or digging tick piling up the debris to form mountain ranges.
Wanaka is a summer holiday town for Kiwis and travellers alike and a winter base for access to Mount Aspiring National Park, and Treble Cone ski field. Wanaka is like a sister city to Queenstown and is a good place to jump off the bus for a couple of days, no matter what time of year. It's a great place to chill out, with lots of hiking and mountain biking options around the lake in summer and ski/snowboarding options in winter. 
---
Population: Approximately 8000 residents
Vibe: Queenstown's chilled out little brother - a charming mountain town with stunning scenery!

Must Do: Snap a photo of 'That Wanaka Tree' - the most photographed tree in New Zealand!
---
Things to see and do
Get out on the lake
Whether it's stand up paddle boarding, kayaking, parasailing, jet boating or jumping on a boat cruise. There's no excuse not to get out on the water...
Get your daily adrenaline rush
From skydiving and mountain biking in the summer to skiing and snowboarding in the winter, there is never a dull day in Wanaka. Why not step out of your comfort zone and try something you've always wanted to try?
Go hiking
There are so many incredible walks to tick off your bucket list in Wanaka. From Roy's peak to Mt Iron - there is something to suit everybody's fitness level. The views over Lake Wanaka and the surrounding mountain ranges are nothing short of spectacular.
Put your brain to work at Puzzling World
Be prepared to be boggled by the giant outdoor maze or the illusion rooms. From a huge collection of holograms, a room where famous faces seem to follow you, one where you appear to shrink or grow, another where objects glide uphill and a sun-filled gallery of illusionary sculptures, these incredible rooms are designed to challenge reality! 
---
Eating and Drinking
For those on a health kick or just plain vegetable lovers - Big Fig near the lakefront is a great place to grab pitas, salads and baked treats. They have an amazing salad bar with tons of Eastern European and Mediterranean flavours. Why not get your food to-go and go and eat your dinner by the lake on a sunny day?
If you're in Wanaka on a Thursday then make sure to head to the Farmers Market between 3pm and 6pm. Treat yourself to some delicious local produce (makes a change from all the pizzas and burgers!)

If that sounds like your worst nightmare and you just can't resist the junk-food life, Red Star Burger has a menu to make your taste buds tingle. Easily the best burgers in Wanaka and a great place to head with your mates for a quick and filling bite to eat.
Finally, for those on a tight budget, Mint bar and cafe (attached to Base Wanaka) will never let you down. With great value meals and drinks, backpackers will rejoice and the bar stays open until late so you can keep the party going after dinner!
---
Get yourself to Wonderful Wanaka! 
---

READ OUR BLOG: What to do in Wonderful Wanaka
The best activities on offer in the outdoor playground that is Wanaka!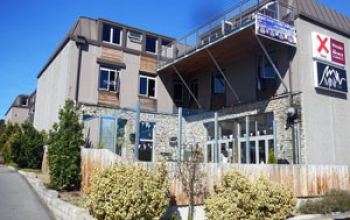 Base is located in the centre of Wanaka only minutes walk from the lake, cafes and shops.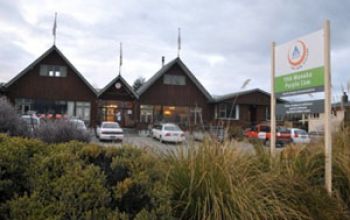 YHA Wanaka is a 4-star and Enviro-Gold Qualmark rated backpacker. YHA's goal is to provide affordable clean, comfortable accommodation for young travellers.