Milford Sound represents the epitome of New Zealand as depicted around the globe - from deep blue waters surge tall peaks clad in lush rainforest. Welcome to what Rudyard Kipling named the "8th wonder of the world".
Of all the mountains in Milford Sound, Mitre Peak is probably the most photographed; it is the world's highest sea cliff at a grand 1692 metres. "Mitre" comes from that of a bishop's hat, of which the peak resembles.
Named after Milford Haven in Wales, Milford Sound is in fact a fiord. Whereas a "sound" is created by a river, a "fiord" is formed by a glacier. The middle of Milford is over twice the depth water at its sea entrance, which was the terminal point of the glacier that created it.
The fiords in this area of the South Island are home to some particularly unusual nature and wildlife because they have a 2-4 metre layer of fresh water that sits above the salt water. This layer prevents strong light being filtered through to below, which in turn allows sea life that typically lives in deep water to thrive near the surface. Visitors to Milford Sound will also see an abundance of wildlife at and above the surface including fur seals, crested penguins, bottle nosed and dusky dolphins.
Initial tourism development of Milford Sound was largely attributed to Donald Sutherland (funnily enough, not the actor), who was an old sea dog who settled here in the late 1800's, becoming known as the "hermit of Milford". Upon discovering the huge waterfalls, he modestly named them after himself. His sub-sequential claim that the Sutherland Falls were 1000 metres and the highest in the world was a great trick which attracted tourists, allowing him to build Milford's first hotel. His life of "hermit" quickly transformed to the host of people from around the world.
Whilst the falls are high and definitely spectacular, they are actually 630 metres and no, they are not the highest in the world.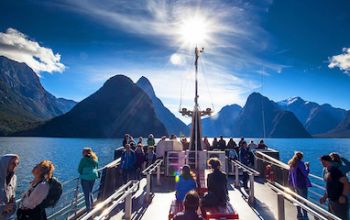 The scenery in Milford Sound is incredible, which is why it's known as the eighth wonder o...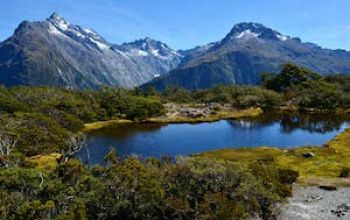 The Key Summit Hike is an easy half day walk on a part of the famous Routeburn Track (one ...