Tongariro National Park, New Zealand's oldest national park, is home to the Tongariro Alpine Crossing - included amongst the Top 10 day walks in the world. It's definitely one to add to the 'bucket list' of must do's while travelling the North Island of New Zealand. 
Tongariro was New Zealand's first national park, and is a Dual World Heritage Area. The park was created in 1887 when Te Heuheu Tukino IV, paramount chief of the Ngati Tuwharetoa, gifted its three volcanoes (Ruapehu, Tongariro, and Ngauruhoe) to the people of New Zealand. Ruapehu is the most active of the volcanoes. It has a simmering crater lake and last erupted in 2007 sending a mudflow of debris down the mountain.
Now entering Mordor
Fans of the Lord of the Rings films will most likely recognise many places in Tongariro National Park. The stark and slightly eerie volcanic plateau scenery made it the perfect location for filming many of the Mordor scenes. The most obvious example is Mt Ngauruhoe, which served as the infamous 'Mt Doom' in the films. Another one popular with fans is Tawhai Falls, which is the waterfall where Gollum caught a fish. 
Must do: Hike the Tongariro Crossing - New Zealand's most popular one-day walk.
Shorter hikes: There are plenty of shorter hikes to sink your teeth into if you decide to hop off here. Some of our favourites include the Tama Lakes walk and Taranaki Falls walk.
---
Where Stray Stays:
Raetihi (Hop-on Hop-off Overnight)
Raetihi is a friendly, historic town nestled in between two national parks. The town was founded in 1893 and thrived during the New Zealand forestry boom. Nowadays, the population currently stands at around 1000 but livens up during the winter when skiers and snowboarders head for the slopes at Mount Ruapehu.
National Park (Stray Journeys Overnight)
National park village sits on the edge of the World Heritage Tongariro National Park. Whilst it may be tiny, it boasts incredible views of all three mountains: Ngauruhoe (Mt Doom from Lord of the Rings), Tongariro and Ruapehu. It is also the highest urban township in New Zealand at 825 metres above sea level!
Do the Tongariro Crossing, NZ's #1 Day Hike! 
---

READ OUR BLOG: The Ultimate Guide to the Tongariro Alpine Crossing
Not sure how to prepare or what to pack for the world's best day hike? We've got the answers to all of your questions!
One of Stray's most popular activities is the "Tongariro Crossing." This hike is 19.4kms over through the Tongariro National Park, home to three active volcanoes!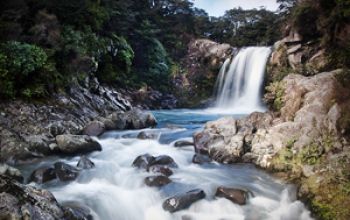 Tawhai Falls is a 13 metre high waterfall located in Tongariro National Park and the filming location of Gollum's pool.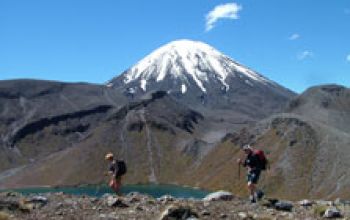 The Tama Lakes are two crater lakes in New Zealand's Tongariro National Park.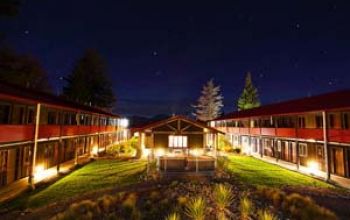 The Park Hotel, Ruapehu is Stray Journey's preferred accommodation provider in National Pa...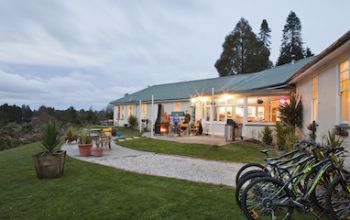 This historic former Nurses Home set within 5 acres of park-like grounds has been restored...