Fox Glacier is 13 km long, 300 metres deep and is located just 5 km from the township of the same name.
Named after an early New Zealand Prime Minister, William Fox, the town is tucked discreetly into the rainforest-clad foothills of the Southern Alps, and has an intimate village atmosphere. Its stunning outlook includes surrounding farms and breathtaking views of New Zealand's highest peaks Aoraki (Mt Cook) and Mt Tasman.
Visit Fox Glacier!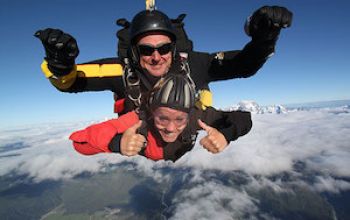 Skydive Fox Glacier is one of the most beautiful drop zones in the world, right over natio...