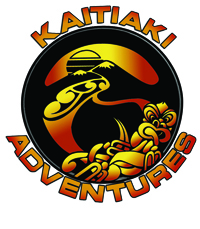 Contact
1135 Te Ngae Road
Tikitere, RD4
Rotorua 3074
Ph: 07 350 1151
Free Ph: 0800 338 736
Bookings email: [email protected]
Price
$$-$$$
Experience NZ's Best Rafting Adventure, The Kaituna River, Rotorua – Including the World's Highest Commercially Rafted Waterfall and the ONLY all Kiwi Raft and Sledge Crew in the World!
Kaituna White Water Rafting
Grade 5 Raft through 14 awesome rapids including waterfalls ranging from 1metre in size to the big 7 metre drop - being the World's highest commercially rafted waterfall. Pass through steep, bush clad canyons and beautiful New Zealand native forest. Blended with a touch of Maori culture, this trip offers it all, for both rafting enthusiasts and first timers. Our professional and knowledgeable guides will provide a full safety briefing and quality river clothing/equipment for the journey ahead. This river is a must–unique mix of history, culture and adrenaline overload.
Kaituna White Water Sledging
Grade 3 (enter the water after the 7m waterfall) There is something for everyone on this beautiful scenic excursion. Play holes and awesome rapids to negotiate your way through as you are in charge of your own vessel –propelled by the flippers on your feet. Our professional and qualified guides are there to encourage, motivate and help you where necessary. All river clothing and equipment will be supplied. No experience necessary.
Raft & Sledge Times: 08:30am, 12:30pm & 2:30pm
Book in your Stray Mate app for a discounted rate!
General Information
No previous experience is required on any of our White water adventures as a full and comprehensive safety briefing will be conducted prior to each excursion.
All equipment and river clothing is supplied by Kaitiaki Adventures including: wet suit, fleece top, spray jacket, booties, PFD (life jacket) and helmet. Customers are required to bring their own swim suit and towel only.
Have a question or want to book? Get in touch with our team