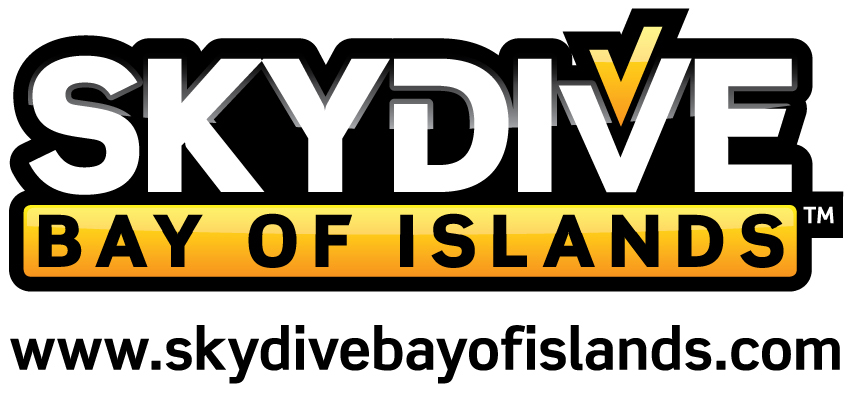 Contact
Bay Of Islands Airport
182 Wiroa Rd,
Kerikeri
Ph: 0800 GO JUMP (46 58 67)
Price
$249 - $459
Skydive Bay of Islands is New Zealand's number one destination for skydiving at the beach. 
Cruise up to 20,000ft and soak up scenery of all 144 islands that make up the Bay of Islands.  The spectacular views of clear turquoise water, long stretches of pristine golden beaches and lush countryside are guaranteed to take your breath away. 
Reaching speeds of up to 200km per hour, experiencing the thrill of free fall is something you'll never forget. We fly up to 20,000ft - the highest skydive in the North Island! 
After an insane 85 seconds free fall you'll then float under canopy before landing on the Waitangi Treaty Grounds, or back at the dropzone.  You'll be buzzing long after your feet touch the ground. 
Throughout your unforgettable experience you will be harnessed to someone who has done this literally thousands of times before.  Our tandem masters have over twenty thousand jumps and twenty years experience between them and are trained to the highest level.  Skydive Bay of Islands is certified to the highest possible standard by New Zealand's Civil Aviation Authority, ensuring that your skydive will not only be the most exhilarating thing you do this year, but also one of the safest and most highly regulated. 
Our friendly ground staff will also look after you before and after your jump, they will get you geared up and ready to go for your skydive, and they'll be there to help you take it all in when your feet finally touch down again. 
Don't forget to capture the moment with one of our awesome camera packages. With our platinum package not a single second is missed and you're provided with video and picture footage to make you the envy of your friends. 
So what are you waiting for?! Come fly with us!
Book in your Stray Mate app for a discounted rate! 
---
READ OUR BLOG: The 7 best places to skydive in NZ
If you're looking for an adrenaline-filled way to see NZ's beautiful scenery, we've rounded up the best skydive locations in the country!
Have a question or want to book? Get in touch with our team