Tongariro National Park

The Tongariro National Park was New Zealand's first national park, and is a Dual World Heritage Area. The park was created in 1887 when Te Heuheu Tukino IV, paramount chief of the Ngati Tuwharetoa, gifted its three volcanoes, Ruapehu, Tongariro, and Ngauruhoe, to the people of New Zealand. Ruapehu is the most active of the volcanoes. It has a simmering crater lake and last erupted in 2007 sending a mudflow of debris down the mountain.
Now entering Mordor
Fans of the Lord of the Rings films will most likely recognise many places in Tongariro National Park. The stark and slightly eerie volcanic plateau scenery made it the perfect location for filming many of the Mordor scenes. The most obvious example is Mt Ngauruhoe, which served as the infamous 'Mt Doom' in the films. Another one popular with fans is Tawhai Falls, which is the waterfall where Gollum caught a fish. 
Must do: Hike the Tongariro Alpine Crossing - New Zealand's most popular one-day walk.
---

READ OUR BLOG: Where to Ski and Snowboard with Stray
You can hit some of New Zealand's best fields using your Stray pass and complete the ultimate NZ ski tour!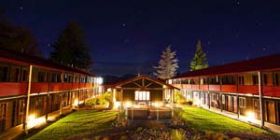 The Park Hotel, Ruapehu is Stray Journey's preferred accommodation provider in National Pa...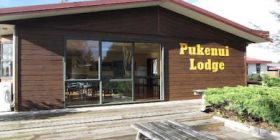 The Lodge offers a 'home away from home' and is one of the warmest accommodations in the alpine Tongariro region!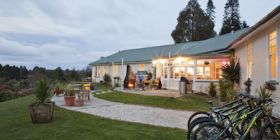 Stray will be staying here from the 1 November 2017. Until then Stray overnights at Pukenu...