The East Cape is a special place. Not only does it have amazing scenery - particularly its beaches - it is rich in Maori culture in arguably the purest form. It is also the birthplace of New Zealand history, where the first Polynesian migration canoes landed, where Captain Cook first set foot, and where Maori and European people first encountered each other. 
Maraehako Bay
Maraehako means "a place of meeting for good people" and it certainly is. This gorgeous little bay is the perfect place to go kayaking, snorkelling, fishing - or just read a good book on the beach. Penguins and dolphins are frequent visitors and you can explore the area on foot by taking some of the walking tracks around the bay.
Tatapouri

Tatapouri Bay is a remote bit of coastline with an interesting reef ecosystem, home to short-tail stingray, eagle ray, native fish, crayfish, octopus, eels and more. At low tide you can explore the reef with an experienced guide and meet some of the wildlife that live in these waters. You can even feed the friendly stingrays! 
Gisborne

Gisborne is a surf town on the East Coast of the North Island. It is the closest city to the international dateline so the first to see the sun rising every day (it's therefore a great place to spend New Years Eve!). The area has amazing scenery and beaches.
Must see and do
Hand feed a stingray
See the first sunrise in the world!
Walk up to the East Cape lighthouse - 768 steps that are totally worth the view! 
Jump off the longest wharf in New Zealand
Taste homemade ice cream  
East Coast tours depart and return to Rotorua. 
---

READ OUR BLOG: Witnessing the First Sunrise in the World
Seeing the sun rise over the ocean at the beginning of a brand new day is pretty special (and makes for some fantastic photos!).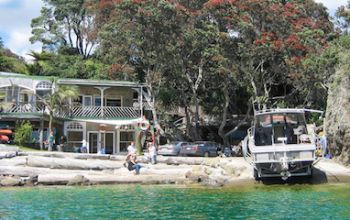 This secluded waterfront accomodation is the perfect starting point for your East Coast ex...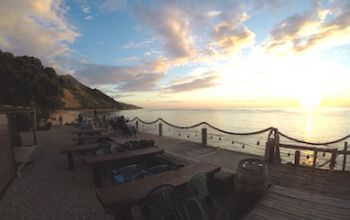 We stay in the renovated shearers quarters at Dive Tatapouri, a 70s style home with a larg...