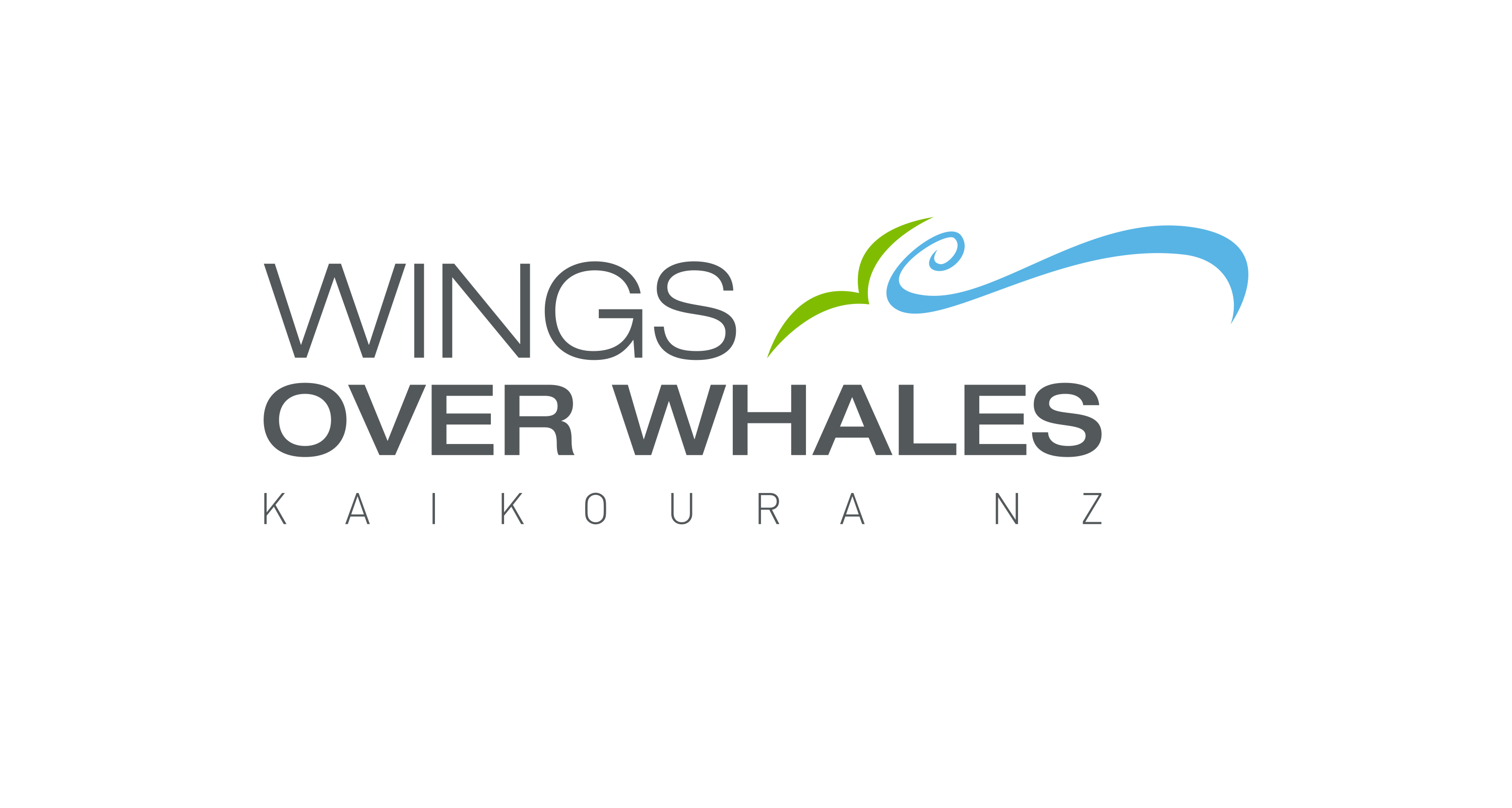 Contact
Main Airport Terminal
Kaikoura Airport
617 State Highway 1
Peketa
Kaikoura 7340
Phone 0800 22 66 29
Price
$$$
Wings Over Whales offers scenic whale watching flights by aeroplane for an incredible experience viewing the whales and dolphins of Kaikoura in their natural environment, as well as unparalleled views of Kaikoura's unique geology and peninsula, the Pacific Ocean and the Seaward Kaikoura Mountain Ranges. 

Kaikoura is one of the best places in the world to view marine wildlife, including a year round population of sperm whales which is the world's largest toothed whale. Orbit above the whale for incredible views of the entire animal. These animals can reach an impressive 18 metres in length and weigh up to 60 tonne. Kaikoura is also home to a dolphins and fur seals, as well as on the migratory path of a variety of other whale and dolphin species including blue whales and humpback whales. 
No seasickness, small group flights, incredible scenery and views of the entire whale from head to tail. 
All our flights are 30 minutes long and depart from our Airport Terminal located an short drive south of Kaikoura. Check in time for the flights is 30mins before flight time for a marine mammal talk and safety briefing. 
Flights are subject to weather conditions and minimum numbers. Contact our reservations team to organise transport from the town centre of Kaikoura. Come fly with us and experience the wonder and beauty of Kaikoura and its marine residents! 
Book in your Stray Mate app for a discounted price! 
What to bring: 
Camera 
Warm clothing in winter months
Have a question or want to book? Get in touch with our team