Taupo had a violent past. In 181AD the volcanic crater erupted causing such a mess that its effects on the weather and sky were recorded in ancient Rome and China. After the massive explosion of the crater the resulting hole filled with water and created Lake Taupo, which is about the same size as the whole land area of Singapore and the largest freshwater lake in Australasia.
Must see and do
Fun fact: Every three seconds enough water flows through the Huka falls to fill an Olympic sized swimming pool! 
NB. Our travel passes do not include Taupo but you are able to hop-off en route (between Lake Aniwhenua and Whakahoro) to spend a night or more there!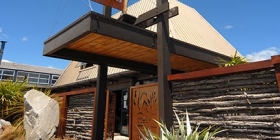 Location Taupo Urban Retreat has a fantastic central location with only a couple of minute...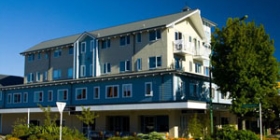 About Base Base hostels are designed for the modern day global traveller, with state of th...