A historic camp located in the Hollyford Valley in the spectacular Fiordland National Park. During the depression era (1920's-30's) entire families lived at the camp while the men were building the road into Milford Sound, now it is used as a base for hikers into the National Park.
The Park's Maori name is Te Wahipounamu (the place of the greenstone) and is 1.5 million hectares making it more than twice the size of the next biggest national park in New Zealand. It is linked with three other National Parks, Mt Aspiring, Westland, and Mount Cook. It was given World Heritage status in 1986 in recognition that its amazing rugged landscape was truly unique and worthy of protection. Fiordland has a total of fourteen fiords and all fourteen were incorrectly named 'Sounds' by the early British settlers (Marlborough Sounds are actually sounds as they were created by the more gentle action of rivers – compared with fiords which are more rugged as they were created by glaciers).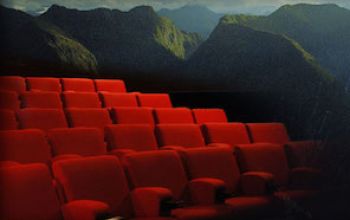 When you're travelling sometimes you long for 'normal' things, like going to the cinema. W...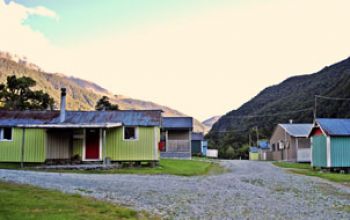 Gunn's Camp is a tranquil, secluded getaway in the Hollyford Valley.  There are great hiki...