Essentials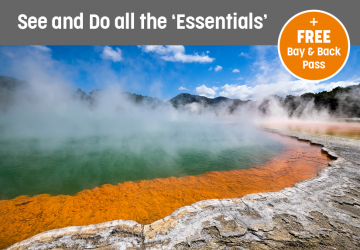 Why choose one island when you can have both?! See the essentials of New Zealand in 24+ days - from beaches, glaciers, cities, lakes and mountains!
One-of-a-kind NZ experiences.
Flexible travel - your time, your way.
Meet our incredible Stray Guides and learn more than you could from a guidebook.
Create lasting connections with fellow adventurers.
Get a FREE Bay and Bay Pass!
Usually $1235 + $120 Now $999